Predator Update: Eric Crawford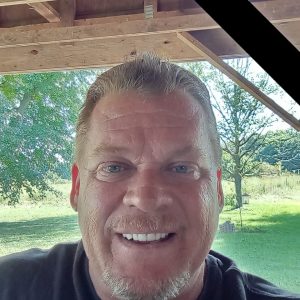 Original Post: Eric Crawford (A)
It's been almost a year since Eric was confronted by the PCM/PCI teams. I had noticed activity on Eric's Facebook account back in December and I was going to make an update, but I got distracted and forgot about Eric. During the time of the catch, both catch videos were taken down from public view, one of the YouTube channels being eliminated completely, so there was no more evidence for the public to see about Eric's dirty chats with underaged girls online. Well, this idiot sure knows how to poke a sleeping giant. Here we go.
Yesterday, March 28th, 2023, a message was left in our Chatbox service. The message stated the following:
U 3 are getting sued by me eric crawford i was found not at all in the wrong by u bitches and now imma sue u 3 hoes for slander and whatever else iv already got a lawyer and already got enough off your sites about me to …and yes we are asking $3000,000 or for u 3 to sell everything u owen bye bitches u jump to dast
With such wonderfully formed grammar, his rotten teeth, and the kind of brains that got him into this mess in the first place, this prompted me to scour through my archives, find my copies of the catches, upload them to my servers, and finally update his profile. In case you missed them, watch them below.
Another thing worth noting is that if you now check out his public FastPeopleSearch profile, it now lists a PO Box for his address starting shortly after his confrontation. kek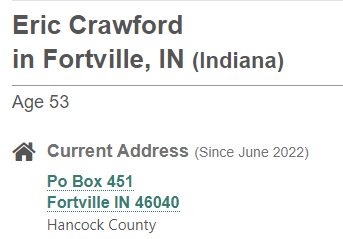 Eric, just take the L and move on with your life. Get therapy. Quit blaming others for your mistakes and just admit that you got busted fair and square. You're on the internet for life now. The internet does not forget.