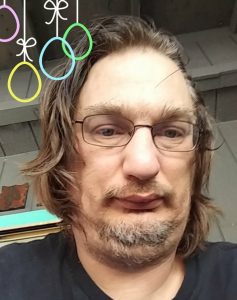 General Information
Name: George Chistopher Funkhouser
Location: Washington
Catch Date: January 31st, 2022
Catcher: Alex (YA-BOY JDQ)
Decoy: 13 Female
Social Media: Facebook 1 (A), Facebook 2 (A), Facebook 3 (A), Facebook 4 (A),
Instagram 1, Instagram 2, Instagram 3, Instagram 4, Instagram 5
Twitter 1 (A), Twitter 2 (A), Twitter 3 (A), Twitter 4 (A), Twitter 5 (A), Twitter 6 (A),
Catch Video
Dox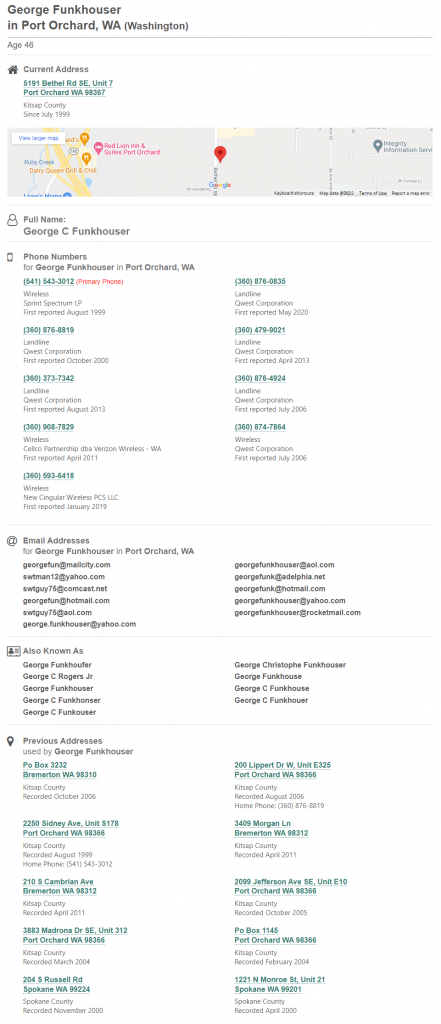 Social Media
With the sheer amount of social media accounts that George has, we have had to break it up into sections. This is not a complete list of all his social media accounts. It is assumed that he has way more but the other ones that were found did not have a picture attached to them so we were unable to fully confirm.
Facebook Accounts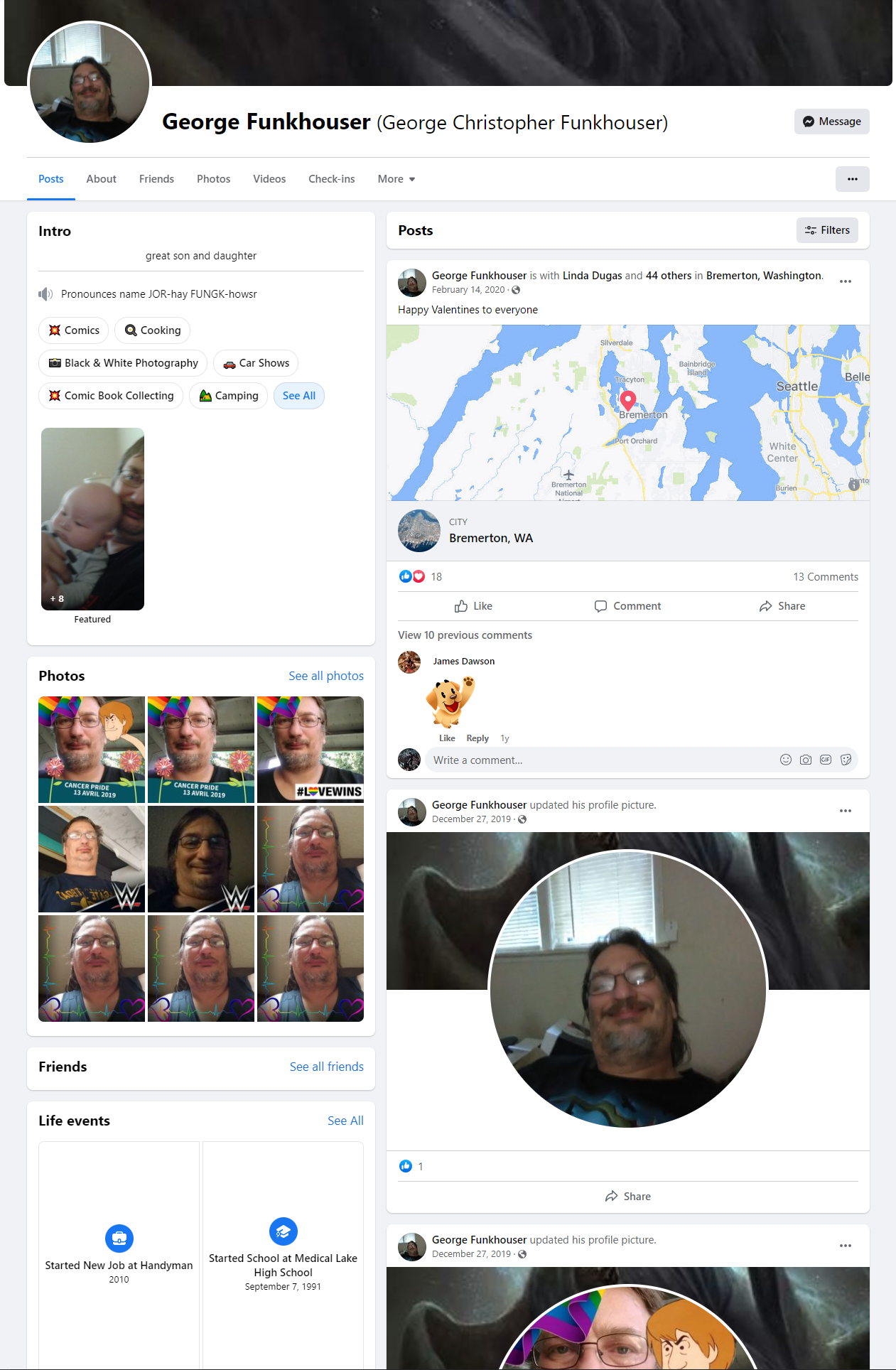 Instagram Accounts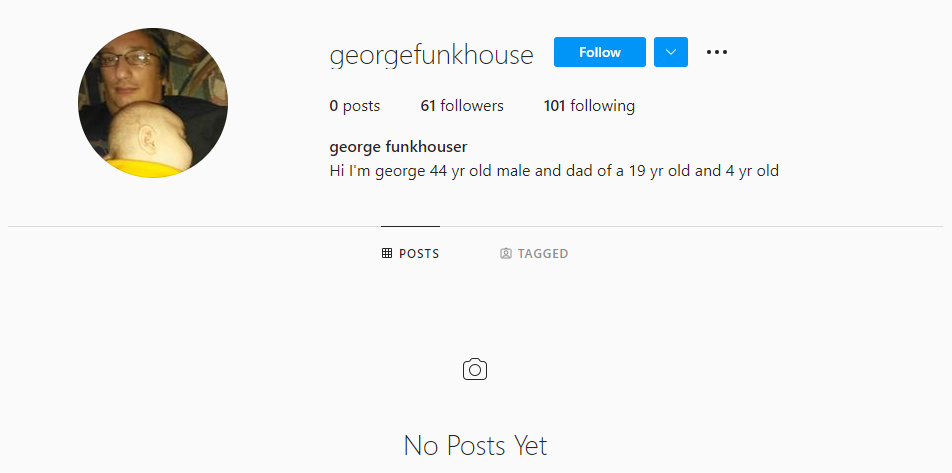 Twitter Accounts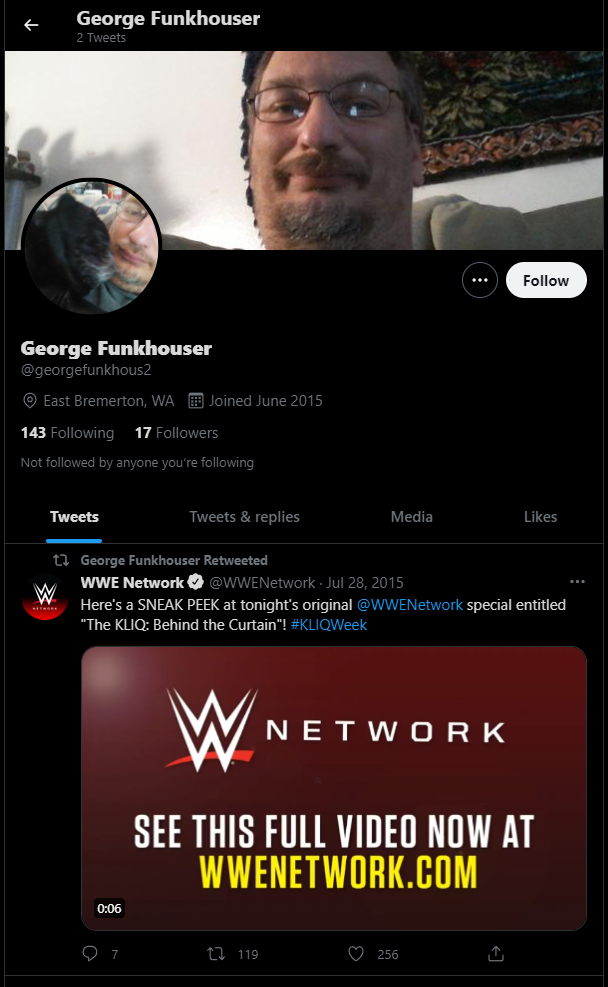 Additional Images