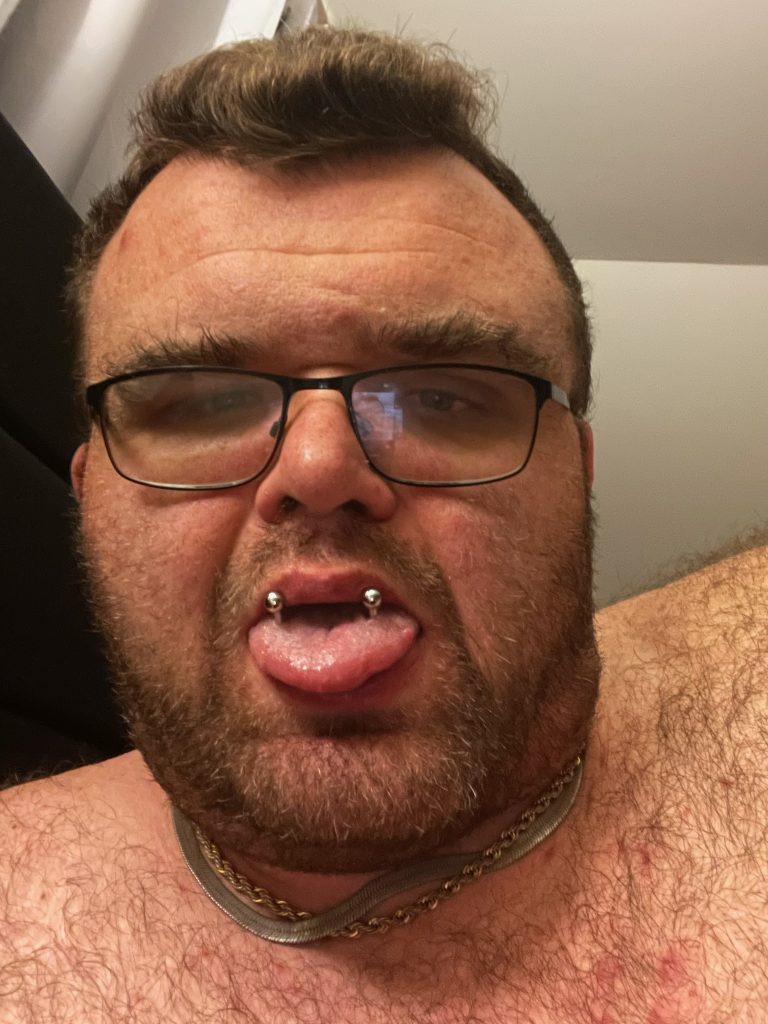 NAME: Thomas Christopher Vance
Age: 39
Location: Wolcott, Connecticut
Phone Number: (475) 235-9952
Decoy: 14f and 9f
Catcher: CPP, and others
Social Media Accounts: Tommy Vance FB #1, Tommy Vance FB #2, Tommy Vance FB #3, Tommy Vance FB #4
Thomas, goes by Tommy, is an extremely sick child predator. He earned the nickname of "Pee On Me Elmo". Tommy has many Facebook accounts that he uses to join into teen dating groups to prey on his victims.
Talking points:

-	Two 14yr olds and one 9yr old decoys
-	Numerous jackoff videos
-	Numerous naked photos
-	Sent first dick pic within hour of convo on 3 hour old decoy account 
-	Prefers younger because they don't ask him for things
-	Little girls want to have fun/get to know/play with him
-	Works in shipping warehouse (cell phone tower hangers)
-	Lives with brother and family
-	VERY DETAILED explanation of sexual content
-	Changes nephews diaper
-	Bestiality
-	Volunteers at boys groups
-	Trades pics/vids for CP in whatsapp
-	Numerous underage contacts
-	Dirty child RP groups
-	Wants balls kicked and punched
-	Talked to Mom(s) who also do this to their children for CP
-	Talked on phone multiple times to multiple decoys, still wanted MORE girls
-	Daddy/daughter RP fantasies, but doesn't like incest?
-	Bestiality fantasies, but doesn't like to do it himself
-	Wanted nude photos, feet pics, leg pics
-	Wanted CP videos/photos
-	Wanted to do explicit things with whip cream/maple syrup/etc
-	Tried sending CP multiple times, but we had to deflect MANY times
-	Controlling (don't be on fb if were doing our hmwk)
-	Wants the decoy girls to share him all at once
-	Wants to be pee'd on in the bathroom
-	He picked meet location and knows about the trails/surrounding area and what times to go
-	Asked for a baby body picture
-	Constant inappropriate compliments to a child
-	Claims to be handicapped?
-	Enjoys BDSM
-	Wanted her to suck on dogs penis
-	Decoys dog is girl, so he said to put peanut butter down there and have her lick it
-	He is in love with these girls
-	He wants to date these girls
-	Sent decoy pics to "CP Trading" group, and only AFTER told decoy
-	Wants to pop these girls "cherries" and eat them out
-	Put whip cream on nipples and sent picture
-	Sent video of him punching his balls to show the girls it wouldn't hurt
-	Foot/leg fetish
-	Wants to cum on girls toes, he will then lick it off
-	Wanted girls to "suck on pee pee" (quoted)
-	Admitted to buying and trading CP, no admission that he sells though
-	Decoy expects A LOT of CP on his device.
-	Explains how to delete CP off of device so dad doesn't know
-	Sent picture of "17yr old" girl from "CP Trading" group who clearly isn't 17.