#WontActPutonBlast by NVCAP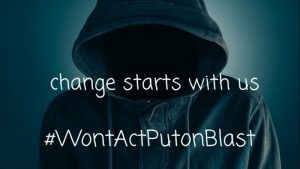 Ryan with NVCAP has started a change.org petition and wants your help. As part of Ryan's #WontActPutonBlast campaign, he seeks this as his first bit of legislation that he wants to attack. Read what it's about below in Ryan's own words.
"Believe it or not it is legal in massachusetts for an adult to meet your child (a minor) off the internet if no sexual intent is established. See something wrong with this picture? Lets as a state, mobilize against 'law-careful' online predators and criminalize meeting our children." -Ryan, NVCAP

Please head on over to change.org and sign the petition to support the start of making some changes that further protect our children.
And don't forget to check out NVCAP's social media accounts linked below!