New forum category: Community Enemies
Dude to the rise of shithead people working to ruin our community, I figured it was only best to start a specific forum category for this vicious assholes.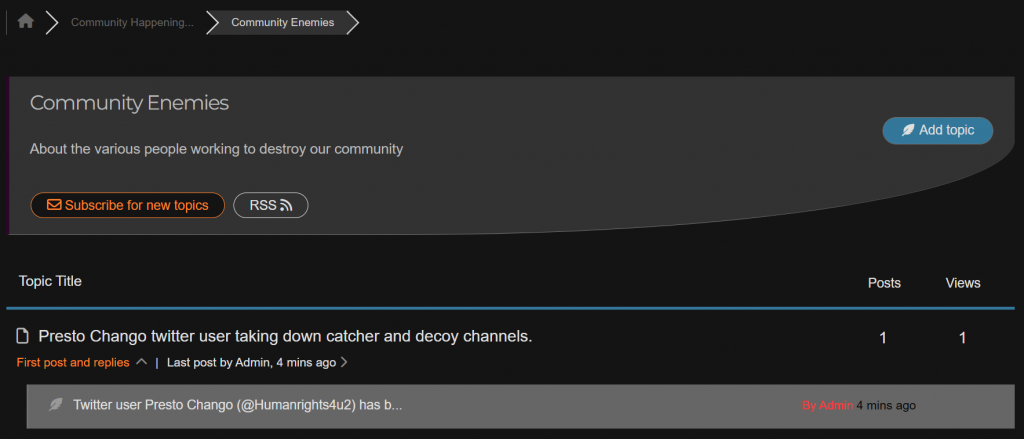 Our two categories are Community Happenings > Community Enemies
We have been wanting to create these categories for a bit. Now we have the reason to create it. The following shithead has been working to destroy the livelihood of catchers and decoys.
If you would like to participate in the discussions about Presto Chango, please contribute in the thread Presto Chango twitter user taking down catcher and decoy channels.