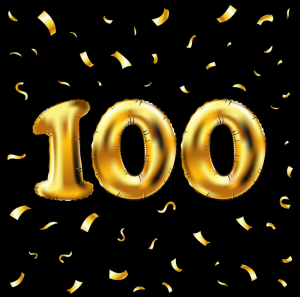 With People V. Preds' latest catch, Paul Mayer, we have cataloged 100 Predators now! Lets go over the catches of the past for their memorable moments.
1st Predator Cataloged
Jacob was the very first predator that we cataloged. We were still trying to figure out how we wanted to format the posts, and also learn more about WordPress, so the post wasn't as well formatted as they are now. We still have to go back and clean them all up a bit and update some info.
Jacob Andrew Kolodziej, 28, was charged with online solicitation of a minor from a catch by Colorado Ped Patrol on August 27th, 2021 for trying to meet up with a 13 year old girl. Jacob was also a music teacher that was frequently around children.
Jacob was the perfect example of why our website needs to exist. Jacob has been able to repeatedly get him video taken down from YouTube. Prior to our websites inception, the predator would go back into the shadows and the video would be gone forever. Because of our website, trash like Jacob will never be forgotten about.
Most Dangerous Predator
It's very difficult to choose which predator is the most dangerous, because they all are dangerous. Some are certainly more evil than others. When we talk about danger, we can ask which one was it most likely that this child was never going to be seen again. That would be this monster below.
Adam Lanteigne was caught by Ghost of CC Unit December 10th, 2021. Adam was trying to lure an 11 year old girl over. Adam planned to give the girl drugs, rape her, pass her around to other men in their drug house, and ultimately trade her to a drug dealing pimp that he owed a debt to.
Most Famous Predator
Bryant Moreland, more commonly known by Eat Dat Pussy 445, or EDP445, was a Eagles mega fan that had been caught multiple times chatting sexually to minor online utilizing his fame from his YouTube channel as a means to start talking with minors.
Bryant eventually was caught by Alex of Predator Poachers and Ghost of CC Unit trying to meet a 13 year old female and used the excuse that he just wanted to get a cupcake.
Bryant is heavily documented online by many forums including KiwiFarms.net and Reddit. This animal is an example of how everything can be lost by stupid choices. He made lots of money for easily entertaining people. He lost it all.
Bryant has had to settle for driving for Uber and other low quality jobs, usually to lose them once the employer discovers who he is. Bryant has made attempts to change his name to as a means to avoid being ousted, but it always comes back to haunt him.
Most Likely to Reoffend
Kenny has been caught 3 times now. 2 of those times were within 45 minutes of each other! Each time Kenny was caught by both Predator Catchers Indianapolis and Predator Catchers Muncie. Kenny is a rabid Foxx that will take any risk to get a child. This animal needs to be locked in a kennel.
Grossest Predator
Thomas Vance was caught by Colorado Ped Patrol and NY Creeps Spotlight on September 25th, 2021 for talking to 9 and 14 year old girls. Thomas had been talking to Stephanie of Woman Against Predators. Thomas wanted to be peed on by by the girls in the porta potty at the park. Thomas also was into bestiality.
Sickest Predator
Johnny boy here had already been caught previously trying to meet up with minors when Alex of Predator Poachers paid him a visit. Johnny had been talking to an 11 year old female who said that she had a 10 month old relative. Johnny wanted to have the baby suck on his penis "like a bottle" and fully intended to get it to happen.
100th Predator Cataloged
Paul Mayer is a two time Registered Sex Offender that was caught trying to lure a 14 year old boy on February 3rd, 2022 by People V. Preds. Paul was convicted on offenses dating back to 1998 and 2002.
Who was your favorite Predator?
If you aren't already a member of our website, please sign up and comment below. Tell us who your favorite predator is and why. Do you have a predator in mind that is not already cataloged on our website?
Whats the future for NetPredators?
We have a lot in mind that we will be adding shortly, including weekly polling questions and Predator Bingo! We really want to get more community engagement going on here. If you have any ideas for use them please shoot us an email to [email protected].
Thank you
We here at NetPredators want to thank you all for joining us on this journey. It has not been easy. There have been lots of ups and downs. This project is a labor of love that we do purely for protecting the children and nothing else.
If it was not for your continued support, and for all the Catchers and Decoys, our website would not exist.

–NetPredators
4325
1
0
cookie-check
100th Child Predator Cataloged